Skip to Content
Professional Facial Services in Reno
At Caliber Hair & Makeup Studio, we offer much more than your ordinary hair salon. We have partnered with a local esthetician to provide clients with professional and holistic skincare solutions. We want our clients to feel radiant with or without makeup. We are thrilled to host (Bold Text You, Reno's Premiere MicroSpa) You, Reno's Premiere MicroSpa, as our new in-studio esthetician. Choose from an array of You's healing and aesthetic arts by clicking the button below.
Beauty Starts With the Skin
Your skin is your body's largest organ and deserves first-class treatment! At Caliber Hair & Makeup Studio, our esthetician provides clients with a range of skin treatments designed to make you feel completely refreshed. If you have an important outing, wedding, business date, or night on the town, your skin's health is essential. Make the perfect first impression with our precise and beautifying facial & body treatments.
Traditional Facials in a Modern Setting
We provide a premium array of skincare services at Caliber Hair & Makeup Studios through our partnership with You, Reno's Premiere MicroSpa. Whether you are looking to replace your favorite GloProfessional or Dermalogica Skincare product or enjoy LaStone Therapy with a Reiki Master, or more, we have what you need. Our skin care team knows how to make sure your skin glows with all of its natural beauty. Our processes are designed to help any type of skin and we treat many common skin conditions. Say goodbye to imperfections, blemishes and unwanted hair, with our signature skincare solutions.
Facial Treatments for Immediate Beauty
At Caliber Hair & Makeup Studio, we know how important your skin health is to your overall health. We are proud to offer personalized skin analysis with face mapping, soothing eye treatment, thorough cleansing and clarifying exfoliation, aroma-essence facial massage, corrective & specialized masque, conditioning, toning and moisturizing, and sun protection or evening repair. Each of these services can be combined or tailored to best suit you.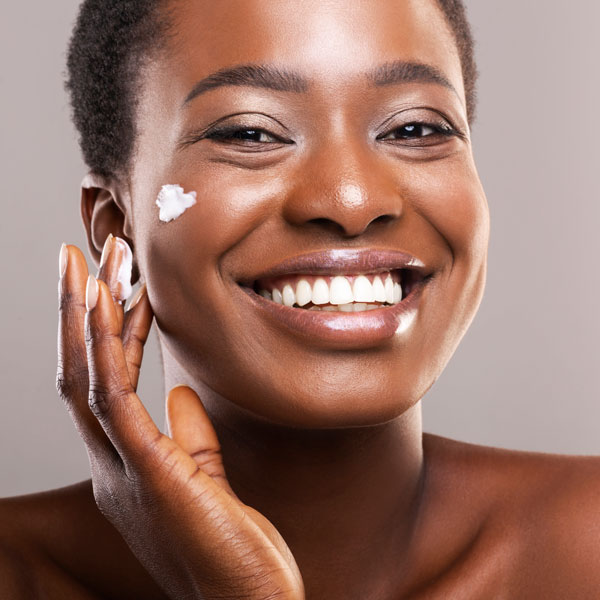 Top-Level Beauty Products for Your Skin
If your skin needs some sprucing up, Caliber Hair & Makeup Studio has you covered with superior Glo Skin Beauty & Dermalogica Skincare Products. Our clients have come to expect the best skincare in Reno and our skincare specialists have the experience and expertise to make you glow with stunning radiance. Few things in life feel as rejuvenating as a traditional French facial. We understand the best ways to get your skin looking natural and healthy. We polish your skin of dead cells and imperfections, leaving you pure and gorgeous.
Partners in Beauty
Our collaboration with You, Reno's Premiere MicroSpa, allows us to provide our skincare services on site. Many of our clients enjoy both hair services and skin services all under one roof. The team at You inside Caliber Hair & Makeup Studio are integrated to ensure your experience is perfect from the moment you walk in. If you have questions about any of our facial treatments, feel free to call 775-284-8620 today. A member of our team will be happy to provide details, pricing, and more about superior facial services in Reno.
Contact Us Today to Schedule Your Next Skincare Session