Skip to Content
The Caliber Consultation
Caliber delivers ultimate results through a revolutionary consultation process in order to manage expectations, create options & impact your individual self-expression. The Caliber Consultation is our map into the discovery of what your goals are for your hair and makeup services & how those relate to who you are and how you express yourself in the world. It is our job to map out the process the time and the maintenance schedule required for future services. To determine the integrity of your hair health due to home care, water, environment, pollutants and previous services. To recommend a baseline product prescription for home care to manage hair health for future maintenance services. To design the most complimentary haircut based on your individual head & face structure. To formulate the most complimentary hair color for you based on your individual skin tone & eye tone. The Caliber Consultation is our own specialized process of which we are able to calibrate the best possible service result for you.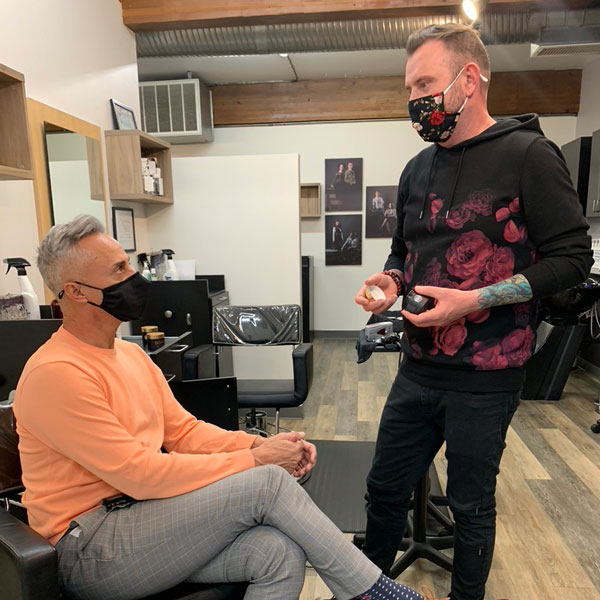 We Provide a Personalized Approach
Whether you want to maintain your existing appearance or shake it up, make adjustments to your hair or makeup routine, we are the most trusted professional salon and studio for your needs. We deliver complete satisfaction by getting to know you, providing stunning new looks while remaining true to your individuality. During The Caliber Consultation, we'll guide you throughout, assisting in creating the best options for you based on your unique goals. We are your personalized hair and makeup service artists.
We Want to Know Who You Are
Our consultations go beyond appearance and drive your individual self-expression. To achieve the best result, we need to understand you as a person. When you schedule The Caliber Consultation, we assess your history, goals & learn about you. This process assists our artists to better understand how your hair and makeup function in your life and how we can manage your expectations, create options for you and impact your individual self-expression.
Within a comfortable and accommodating environment, we'll ask you questions about:
Your Look: We consider all aspects of your appearance, such as face shape, skin tone, hairstyle, and more. Your current look says a lot about where you are going next.
Your Style: What is your overall style? Are you bold or understated? Do you have an outgoing or reserved personality? The way you approach life is included in your consultation map.
Your Life: You're more than a client. You are unique with specific goals. Whether you want a style fit for work, home, social life, and more, we take your entire lifestyle into account, delivering the perfect result for you.
Book The Caliber Consultation Today
Schedule The Caliber Consultation Today