Skip to Content
Explore, Expand Your Career with Caliber Hair & Makeup Studio
Caliber Hair & Makeup Studio exists to develop and refine the next generation of salon industry hair and makeup professionals. Through our Recalibrate Hair Training in Reno, NV we are here to expand licensed hair artists through the Caliber Associate Training Program, providing them with the hands-on skills they need to succeed. We provide the skills and knowledge associates learn to build upon their previous education so that they can proceed with their careers with confidence and an advanced skillset. Our goal is to hire qualified team members to foster their success and have them become leaders within our company for our future.

Join The Revolution
Make Your Mark In The Salon Industry
Our commitment to educating the next generation of salon industry professionals to extend beyond the studio. We provide our team with business skills, client partnerships, and the hands-on service skills needed to make their mark in the industry. By becoming part of our team and training program you'll earn comprehensive and industry-renowned education that will set you on the path to a bright career.
The Art of Team
You will spend 8 weeks shadowing team & lead stylists while also working with models and clients in the studio. You will learn the systems, techniques and strategies we use to deliver ultimate results.
Client Partnerships
The salon industry is dependent on forming and maintaining strong partnerships with our clients. We will teach you how to plan, contribute & execute successful interactions with current and potential clients ensuring those partnerships for now and future benefit.
The Caliber Consultation
Our customized client consultation is key to our success and yours. You will learn how the Caliber Consultation process works. You will learn how to actively listen, communicate skillfully with confidence in order to build forever clients.
Marketing
You may possess excellent artistry & skills, but do you know how to sell them? We provide marketing education to our team of beauty professionals so they can stimulate, maintain, and boost demand for our services, through social media platforms, word of mouth, active networking & community events.
Day-to-Day Business
There's making clients look and feel confident, and then there's the less glamorous day-to-day work your business needs to get done. With our mentorship, you'll learn the ins and outs of running the business, from creating client plans, and client communications to salon organization and teamwork. Working in a successful salon business is more than the hands-on skills, it is creating happiness for the team and the clients, it is a discipline to learn and these tasks are crucial for growth.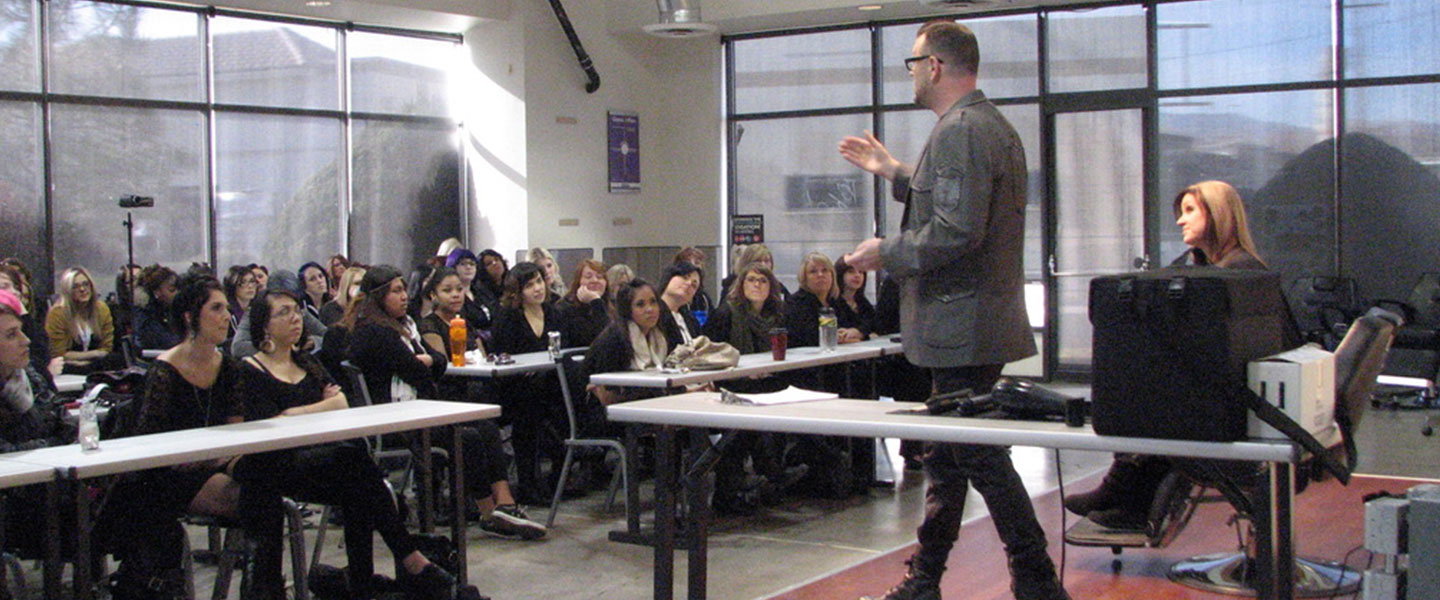 Join Us
We're on a mission to drive the beauty industry forward with the best artists and stylists in the industry.
Are you a motivated, ambitious, creative professional who wants to advance your career? Do you strive to exceed client expectations from the moment you meet to the moment they leave the studio? Do you have the passion, drive, and innate desire to break industry barriers and bring out the best of yourself and your clients? If so, we want to hear from you. Please send us your resume and your best portfolio work. (Upload Below) We're excited to see what you have to offer and want to provide the opportunity for you to shine.
Contact Us Today to See About Joining the Caliber Team